Mercury Free Dentist in Perth
The Only Advanced Amalgam Removal in Perth
Mercury is widely recognised as one of the most toxic materials in the world, which is why many people request mercury fillings removal.
Unfortunately, mercury is toxic on an atomic level, which means exceedingly safe removal methods must be used during this type of therapy.
Image Dental offers a library of scientific literature and research to our patients, to help them determine whether or not mercury safe removal is something that can help improve their health and quality of life. We invite you to contact us to learn more.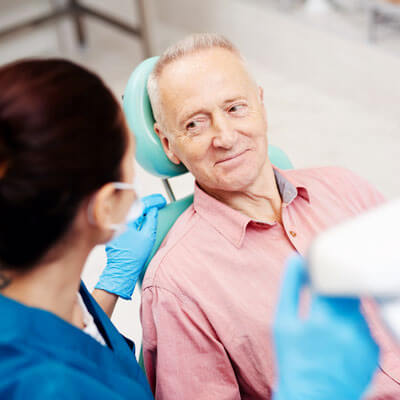 Our Mercury Fillings Removal Procedure
Image Dental is the only holistic dental office in Perth to offer the safest, most advanced mercury amalgam filling removal methods:
Hospital-Grade Air
As a patient, you are extremely close to the mercury vapours that are released during the filling removal process. This is why we provide an alternative air source, delivered through a comfortable nose hood that is worn during the procedure, allowing you to breathe in only sterile air.
Proper Evacuation
A standard suction isn't enough. We use triple the amount of evacuation used by traditional dental offices, as well as water to limit the release of mercury through heat or vapours.
Rubber Dam Barriers
Rubber dams prevent any mercury from being absorbed back into your mouth or accidentally being inhaled while the filling is removed.
Our Perth Location
* Any surgical or invasive procedure carries risks. Before proceeding, you should seek a second opinion from an appropriately qualified health practitioner.

Amalgam Removal Perth, Mount Pleasant WA | (08) 9364 3996