About Image Dental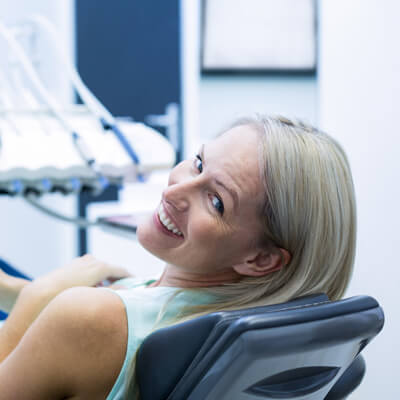 Our Perth Dental Office Is One of a Kind
Image Dental opened in 2007 with the goal to provide Perth residents with confidence, stronger smiles and a higher care philosophy.
A Commitment to Safety and Health
We are located in the heart of Applecross and our patients come from across Perth including Melville, Como and Ardross, with an educated awareness of the importance of good oral health. Our patients know that we are different from other dentists, even the holistic ones. A commitment to safety, health and the big picture allow us to impact more than just smiles. We are proud to serve patients of all ages, from young children up to 70-year-old orthodontic patients.
Our belief is that prevention is always better than a cure, and real change occurs through therapeutic methods and preventative care.
A Holistic Approach to Dental Care
Our focus is on full body health and our philosophy is that there is no health without oral health. Holistic dental care is the practice of dentistry with awareness for how dental health, treatments and implants affect the overall function and health of the entire human body.
Even something as seemingly harmless as problematic teeth or fillings can impact your entire body's health. As we compensate for problems in our mouth, the rest of our body suffers as a result. Chronic pain or fatigue may originate from something as simple as misaligned teeth or old mercury fillings.
A Commitment to Quality Care
At Image Dental, our goal is to provide quality dental care and honest advice in a safe and comfortable environment. We offer minimally invasive dentistry using the most advanced equipment and materials consistent with proven techniques for long-term results.
We treat you the way that we would like to be treated. We will always be up-front with you about your best options and the costs involved. By doing so, we give you unsurpassed dental care while achieving the best result for your overall health. A library of resources is available to help support your individual oral health goals.
Safe Holistic Care in a Relaxed Environment
Our techniques and procedures exceed the already stringent Australian standards. In addition, our infection control standards conform to strict European specifications. All of our dental implants use 3D planning technology for safety, accuracy and long-term success.
The right education, materials, techniques and research can change the way our patients smile and enjoy their lives. We invite you to experience state-of-the-art holistic dental care in a relaxed environment. Contact us to schedule your first appointment at Image Dental.
* Any surgical or invasive procedure carries risks. Before proceeding, you should seek a second opinion from an appropriately qualified health practitioner.

About Us Image Dental | (08) 9364 3996