TMJ Sleep Therapy
An Oral Approach to Healthier Lifestyles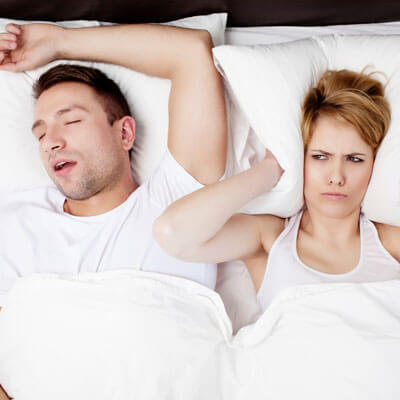 The temporamandibular joint (TMJ) is just like any other joint in your body, except it involves two joints rather than one, each connected by the lower jaw. This complex joint is an extremely important part of our everyday lives and often the last joint to give us problems. Its use is a matter of our survival, as we must use it to eat, drink and swallow.
When there are problems, our bodies often accommodate the TMJ and shift discomfort into surrounding muscles, tissues and joints.
Common Symptoms of TMJ Disorders
Headaches and migraines
Back pain
Neck and shoulder pain
Elevated blood pressure
These conditions may continue to compound for several years until it is finally realised that the TMJ is the source of the problem. At Image Dental treat all of our patients with the health of their entire body taken into account.
Managing Sleep Disturbances
It is more common than not to have some type of oral complication associated with sleep disturbances. For instance, a small jaw or improper bite may restrict the airway, making it more difficult to breathe at night. As a result, that person may also experience serious health ramifications.
Some of our patients have come to us because traditional sleep apnoea therapy and CPAP machines do not work for them. Our non-invasive approach to sleep therapy provides natural enhancement to the airway, thereby helping them sleep better and enjoy a less stressful lifestyle.
How Can We Help?
No one deserves to go through each day in pain or constant fatigue. Contact us today to schedule an exam with our holistic dentist in Perth.
* Any surgical or invasive procedure carries risks. Before proceeding, you should seek a second opinion from an appropriately qualified health practitioner.

TMJ Sleep Therapy Applecross, Perth WA | (08) 9364 3996