All About Baby Teeth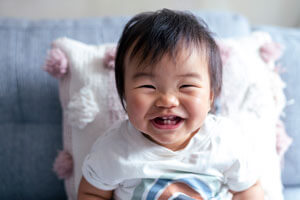 While we only have them for a short amount of time, baby teeth play an incredibly important role in our overall oral health for years after we've lost them. Here are a few reasons they're so important!
• Without baby teeth, it would be hard for children to learn to speak properly.
• When baby teeth erupt, they act as placeholders for older adult teeth that will come in later in life. Without them, we might see much more overcrowding.
• Because baby teeth help facilitate healthy chewing, they actually strengthen jaw and facial muscles early on.
Have a child who is teething? Schedule a visit with our practice if we haven't seen them for a checkup yet to make sure everything is erupting wonderfully. We can't wait to see them (and you) in the practice soon.